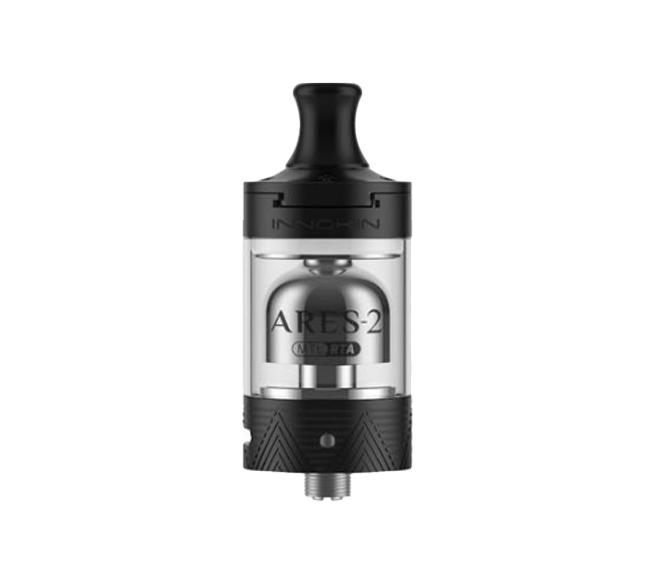 Product Description
The silver-colored Ares RTA vape atomizer has a dual stainless steel construction. It features a sturdy glass tank with an ample juice capacity of 6 ml. It features a bottom screw refill hole and a standard 510 threading connection.
Since it's a rebuildable atomizer, it provides the user with enhanced performance, intense flavor, and generous vapor production. It also offers you the convenience of a tank system so that you don't have to drip every time you want to vape for a few minutes.
This RTA atomizer is compatible with a standard drip tip with a 510 threading connection. It provides you with the opportunity to rebuild the coils for a customized vaping experience.
Here are the dimensions of this RTA atomizer:
Liquid volume: 6 ml
Product Weight: 140 g
Height: 58 mm
Depth: 31 mm
Width: 31 mm
Pros and Cons of Ares RTA RebuildableVape Atomizer
Here are some pros and cons of the Ares Styled RTA Rebuildable Tank Vape Atomizer:
Pros
The atomizer has a small, thin, and compact profile, which makes it easy to use and carry with the rest of your vaping gear.
It's an exceptionally well-priced RTA atomizer.
It has ample e-juice capacity for an enjoyable, prolonged vaping session.
The bottom screw refill system makes it easy to refill the juice.
Cons
The distinctive design of the atomizer might confuse novice vapers.
Even though it is slim and compact, this atomizer does not weigh as light as other atomizers that offer the same depth and e-juice capacity.
The Ares Styled RTA Rebuildable Tank Vape Atomizer provides the users with ane-juice capacity of 6 ml for an enjoyable and prolonged vaping session. The rebuildable atomizer ensures that you can enjoy powerful flavors and intense vapors with minimal effort. The bottom filling feature makes this device quite easy to use. All in all, it's a handy, enjoyable, and easily affordable atomizer that you can add to your vaping kit.