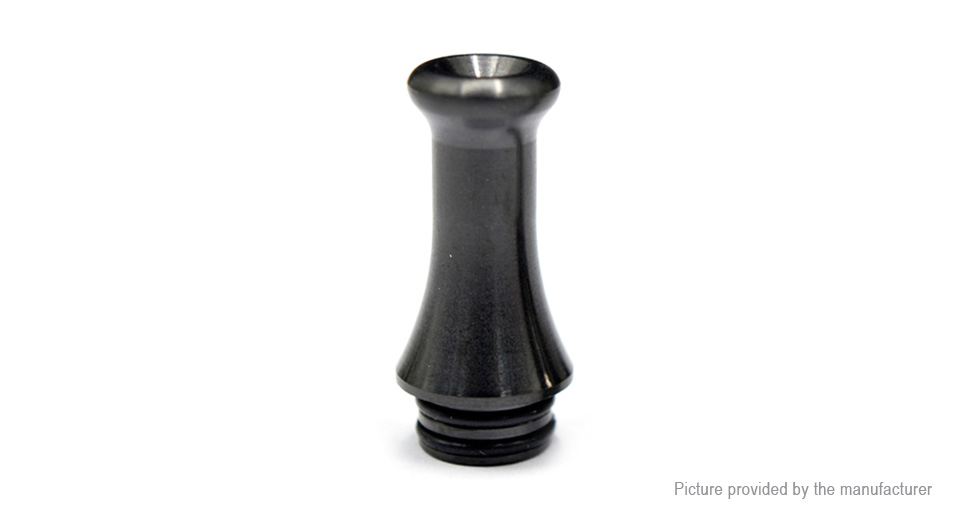 Product Description
The Stainless Steel 510 Drip Tip is a vape replacement part for the Aspire Nautilus 2. The part has a complete stainless steel construction. Thus, it offers great durability, so it won't get damaged if you drop it to the ground. The part also will last a long time before you need to replace it with another drip tip.
The stainless steel has a rainbow finish to match that of the Nautilus 2. Therefore, it won't look out of place when you install this drip tip in your vape atomizer. This replacement part is also available in a stainless steel finish to match the other AspireNautilus 2 finish.
This 510 drip tip replacement part is specifically designed for the Aspire Nautilus 2. However, users can fix it onto other vape mods with a 510 atomizer. To ensure that it fixes onto your device, take a look at the dimensions of this product.
Height: 27.5mm
Depth: 14.4 mm
Width: 14.4mm
Product weight: 8.4 g
The packaging for this vape replacement partonly includes the stainless steel drip tip.
Pros and Cons of theAspire Nautilus 2Stainless Steel 510 Drip Tip Vape Replacement Part
Here is an overview of the pros and cons of the Aspire Nautilus 2 Stainless Steel 510 Drip Tip vape replacement part:
Pros
The replacement partfits well on the AspireNautilus2. Also, it fits well with other 510 atomizers.
The stainless steel construction offers great durability.
It has excellent build quality.
This 510 drip tip part matches the rainbow finish of the Aspire Nautilus 2. So, you can keep the aesthetic of yourvape mod consistent.
Cons
The drip tip vape replacement partis slightly heavier than other similar products. Therefore, it can make your vape mod a little heavier than others would. That said,it'snot that heavy for you to feel much of a difference.
This stainless steel 510 drip tip vape replacement part for the Aspire Nautilus 2 offers vape users excellent value for money. With a consistent finish, excellent build quality, and good fitting, this is an affordable part that can significantly improve your vaping experience.