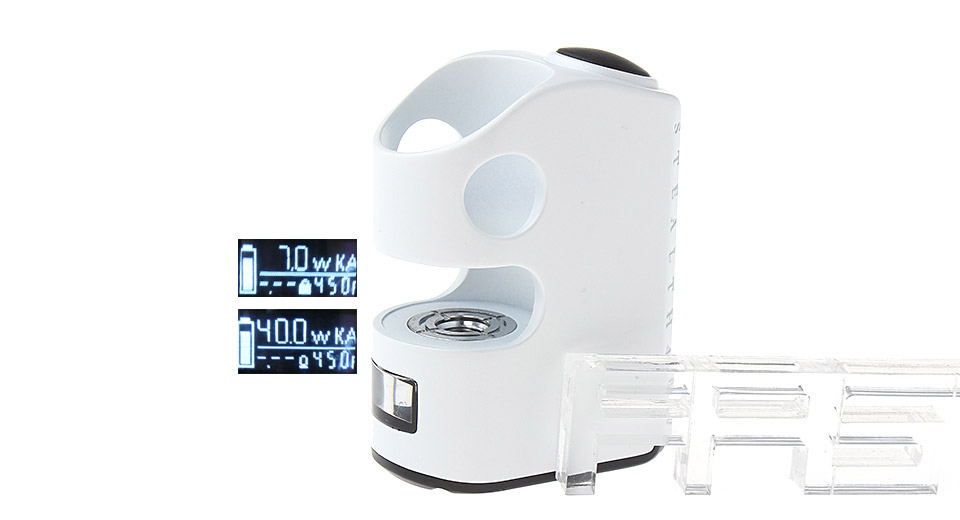 Product Description
The authentic Teslacigs DB219 Kit comprises a high-quality DB219 box vape mod and a Tallica Mini Tank. Teslacigs is a compact, ergonomic mod. It's made from lightweight PEI material with minor non-PER parts and has a scaly, leaf-like texture. The kit also includes a glass tube, 5 O-rings, 2 helpful user manuals, and 1 sturdy USB cable.
The DB219 mod is run by two 18650 batteries, which are not included in the kit. When powered fully, the mod offers 219W( in 0.5W increments) of maximum output, which results in enormous, flavorful puffs. Teslacigs box mod supports temperature control and variable wattage. It provides you with multiple modes, including taste mode, soft, hard, and memory mode.
The Teslacigs DB219 vape mod has a temperature range of 200 degrees Fahrenheit to 600 degrees Fahrenheit (100 degrees Celsius to 300 degrees Celsius). It has a spring-load firing button, 510 threading connection, and a sturdy micro-USB charging port.
The tank that comes with the mod kit offers a 4 ml juice capacity and is 25 mm in diameter. This stainless-steel tank provides you with a top filling design and bottom airflow system for a quiet and smooth controlled straight lung vaping experience. It has a 510 threading connection and a pre-installed TS-XX Coil.
Pros and Cons of the Authentic Teslacigs DB219 Vape Mod Kit
Here are some pros and cons of the TeslacigsDB219 Vape Mod Kit:
Pros
The mod is quite lightweight, sturdy, and compact, which makes it amazingly durable and easy to carry while traveling.
The entire kit offers great value for money.
The mod comes with multiple modes that you can access with the firing button.
You can fire the mod up to 219Win 0.5W increments. The maximum output offers huge, enjoyable clouds.
The box mod offers amazing variable wattage and temperature control features for a tailored vaping experience.
The user manuals that come with the mod and the tank are quite helpful and detailed.
For the small size of the device, the display screen text is fairly large and easily readable.
Cons
The kit does not include any batteries and since the mod requires two batteries, you will have to buy both separately.
Even though the mod operates just fine, it does heat up a bit too quickly.
You might have to adjust the connector, which is not completely flat.
The plastic fitted top might be a little too stiff and difficult to take off.
Teslacigs DB219 Vape Mod kit is compact and lightweight. It is perfect for novice vapers as it is pretty easy to operate and offers 219 maximum wattage, which results in heavy, flavorful clouds. Meanwhile, the tank is of the ideal length and offers plenty of space for your juice.