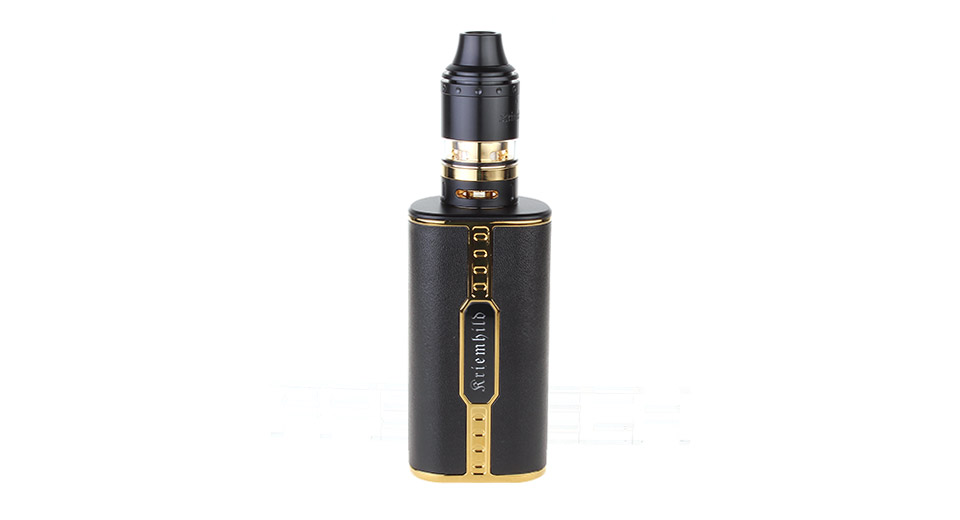 Product Description:
Vapefly Kriemhild Box Mod is an incredibly powerful vape mod that provides you with up to 200W power, which is ideal for an excellent vaping experience. This mod supports Type-C charge with 5V 3A fast charging and requires 2 18650, 20700, or 21700 batteries to function. The batteries don't come with the box, so you will have to buy them separately.
This box mod comes with a wide array of protective features, such as overcharge protection, low power indication, short-circuit protection, overheat protection, overtime protection, and reverse battery protection. It features different mesh coils for flavorful vaping. What's more is that the Vapefly Kriemhild adopts an RBA coil as well, which can enable you to build a customized coil.
This unit provides you with an output voltage of 0V to 9V and a variable wattage of 5W to 200W. It offers a maximum puff time of 10 seconds. The device has a resistance range of 0.02ohm to 3ohm. It also has a temperature control range of 200 degrees Fahrenheit to 600 degrees Fahrenheit (100 degrees Celsius to 315 degrees Celsius).
The mod also features an impressive 1.33-inch TFT screen. It features vital information, such as wattage, temperature, voltage, resistance, and battery life, that can help you customize your vaping experience. It provides you with a standard 510 threading connection, which is centered side-to-side.
The mod box package contains the Kriemhild Mod, 2 18650 battery adapters, one sturdy Type-C cable, and a helpful user manual.
Pros and Cons of the Kriemhild Vape Mod:
Here are some pros and cons of Vapefly Kriemhild Vape Mod:
Pros
This is a high-quality mod with great battery life.
It's fairly compact and easy to use.
This mod provides you with various battery options as it's compatible with 18650, 21700, and 20700 batteries
It has various protective features, which enable you to have a safe and wonderful vaping experience.
The TFT screen is fairly large, and the information displayed on it is legible.
It provides you with two working modes and the option of variable wattage, which results in a customized vaping experience.
Cons
The mod does not come with the batteries installed, which means that you will have to buy them separately.
It is not a telescoping mod.
Even though it's compact, this mod is on the heavier side.
If you're looking for a powerful, everyday vape mod, then you must try the Vapefly Kriemhild Vape Mod. It provides you with a good range of variable wattage and other impressive features that can help you have a customized, enjoyable vaping experience. The coil customization feature will also enable you to enhance the flavor of the clouds. All in all, it's a high-quality mod ideal for both novice and experienced vapers.