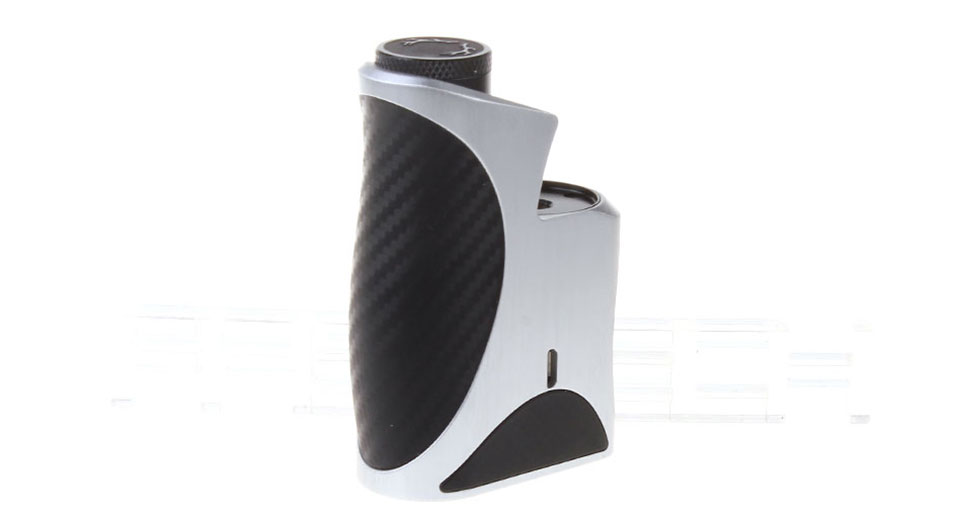 Product Description
The Authentic DOVPO College 60W vape mod is a variable wattage (VW) APV box mod with a 510 threading connection. So, you can use it with various 510 vape atomizers up to 24 mm. Users can change the power output of the box mod to different settings (between 1W and 60W). Thus, it suits different users' vaping preferences and enables a longer-lasting experience.
The device requires a single 18650 battery to power it up. However, you will need to purchase the battery separately, which can be a disadvantage if you are a new vape user. Furthermore, you can charge the battery using the micro USB port on the body. Fortunately, the device comes with a micro USB cable.
The box mod has a lightweight aluminium alloy construction. Thus, it can be easy to carry around and comfortable to hold in your hand for extended vaping use. It also has a large firing pin that you can comfortably reach with your thumb. It also has two adjustment buttons below the firing pin.
The device uses the Evolv DNA60 Chip for functionality. It includes a temperature control feature, reliable protection systems, and better battery efficiency. In addition to that, the chip offers a user-friendly UI that users can interact with through the display at the bottom of the box mod.
Pros and Cons of Authentic DOVPO College 60W Vape Mod
Here is an overview of the pros and cons of the Authentic DOVPO College 60W vape mod:
Pros
The variable wattage feature makes this mod a great choice for many types of vape users.
It has an overall ergonomic design that's comfortable to hold.The firing pin placement and button size make it easy to use with just one hand. Also, it's relatively lightweight for a box mod, weighing only 143 g.
The box mod's body feels sturdy and is of high-quality.The aluminium alloy provides excellent durability, making the device suitable for carrying around all day.
The vape mod uses the Evolv DNA60 Chip,which includes a temperature control feature, reliable protection systems, and better battery efficiency.
It does not have an overhang, so the device can meet all your needs.
Cons
The box mod is bulky, so it can be too clunky to keep in your pocket.
At this price, it's a shame that the vape mod does not come with USB Type-C. Type-C offers fast charging support, allowing users to get more battery life with shorter charging periods.
The mod does not include an18650 battery to operate the device. This is unfortunate, considering the mod is relatively expensive.
TheAuthentic DOVPO College 60W vape mod offers an excellent vaping experience for various types of users. That said, the high price point puts the device's value proposition in question.