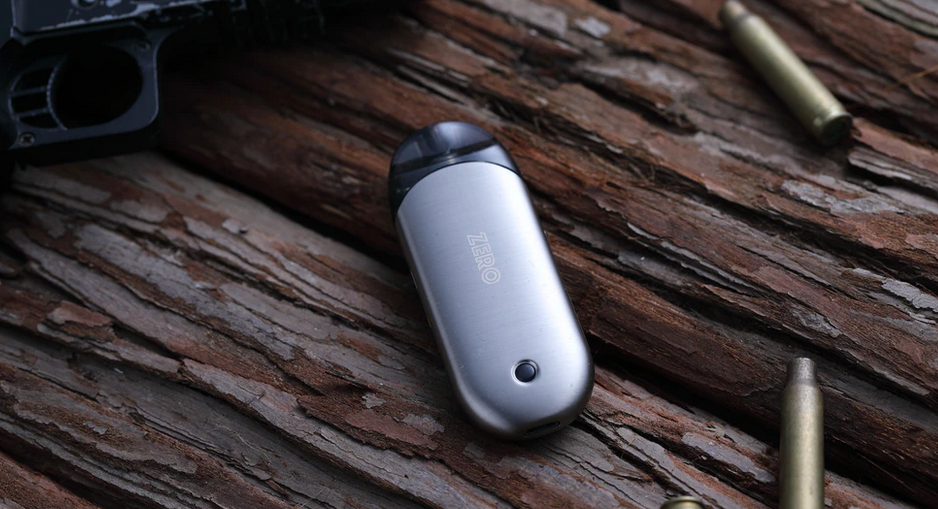 Are you looking to get into vaping but aren't sure where to start? Wondering about the best starter kits and brands on the market? Read about the best Vaporesso starter kits to purchase and how to choose a kit that's right for you!
There are dozens of brands and device manufacturers to choose from when it comes to vaping, and many more are hitting the market every day.
This is great for giving experienced vapers plenty of options for choosing mods and devices that suit their preferences. But it can also cause many headaches for those who are just looking to get started with vaping.
So, if you're a beginner and you're not sure where to start, we've put together the following quick guide on the absolute best Vaporesso starter kits on the market today.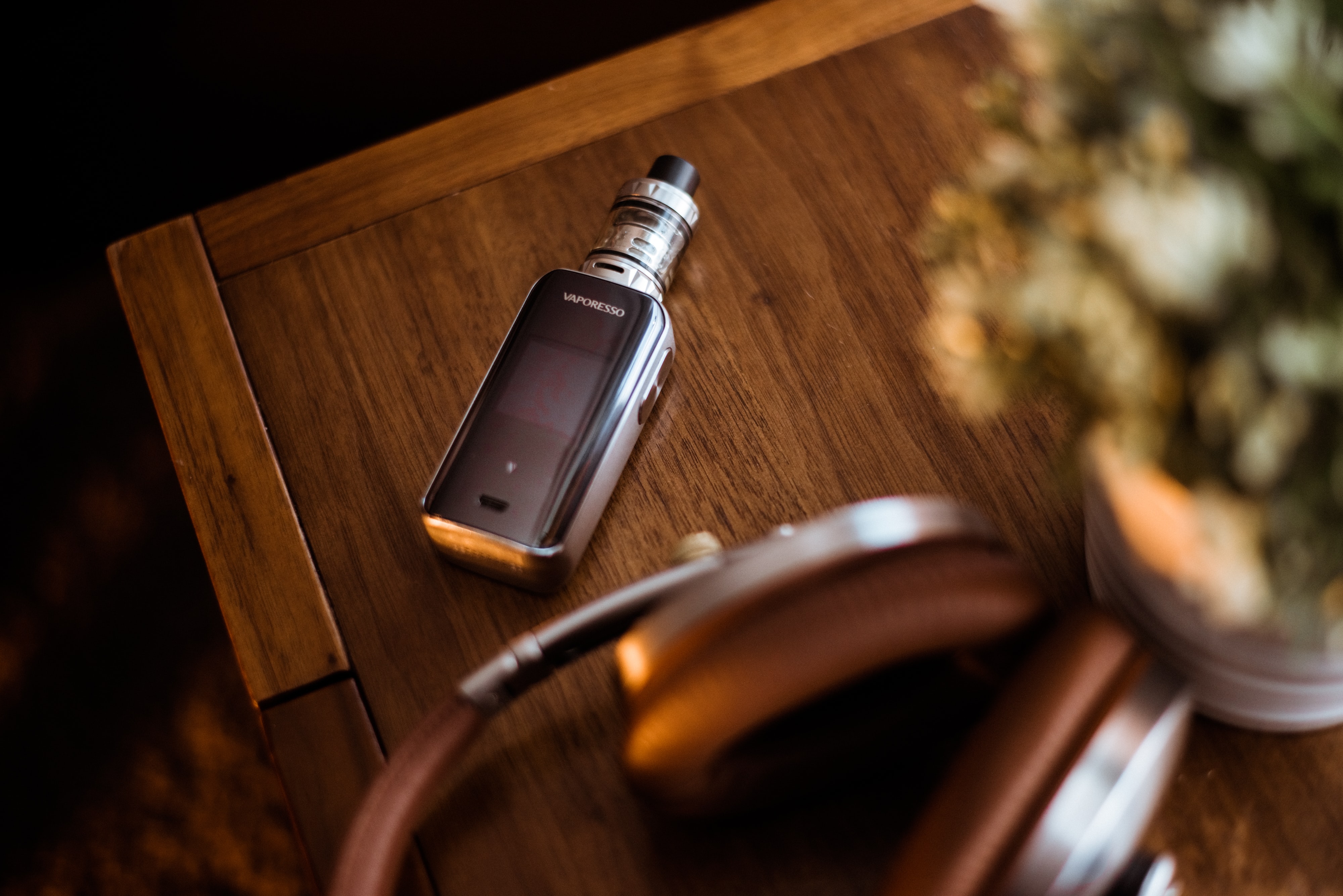 Vaporesso – A Leading Vape Brand
Vaporesso is a vape brand noted for its innovation, quality, and commitment to providing vapers with a better experience.
Created in 2015, Vaporesso creates products that fit the lifestyle of all vapers while also striving to help consumers reduce harm through smoking cessation.
Their innovative products combine style and ergonomics with ease of use, safety, and taste concentration for a vape brand that is indeed working to reshape the industry.
1 – Vaporesso – Gen S
The Gen S 220W kit is a product for the next generation of vape users. This is a high-powered vape kit that features an NRG-S Tank and uses GT MESHED coils.
The AXON chip is a new innovation and helps this unit provide consistent flavour and dense vapour, especially when using Pulse Mode.
The coils use an upgraded technology made to maximize the interaction between the e-juice and your cotton wick. This technology enhances the taste, taking your vaping experience to the next level.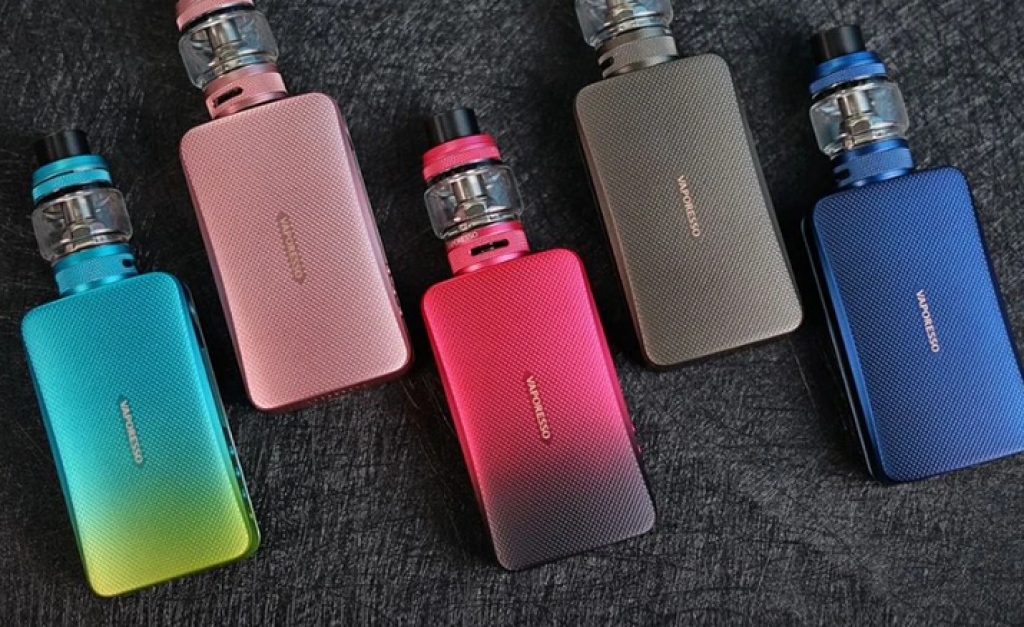 2 – Vaporesso – Barr
The BARR vape kit by Vaporesso is both stylish and portable.
The slim body is a modern design that still provides the quality one would expect from a system that uses a highly durable MESH pod. Even without any prior vaping experience, the BARR is easy to master.
Equipped with an innovative airflow system, the user can adjust the vapour output with simplicity, security, and cleanliness. There are a total of four airflow options, and the unit is Type-C USB charging compatible.
The Barr starter kit from Vaporesso is an excellent vaping unit for the minimalist who still wants to express an individual style.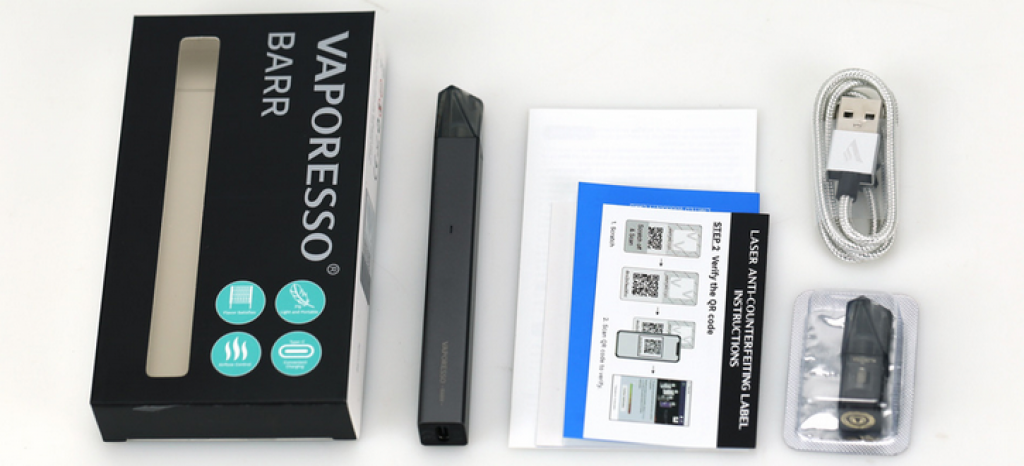 3 – Vaporesso – GTX One
This user-friendly MTL kit comes equipped with GTX coils for flavour-enhanced rich cloud delivery.
The GTX Tank 18 allows users to tailor the vape to meet personal preferences.
With a maximum 40W adjustable power with Smart VW mode, this vapes delivery is beyond the ordinary. The unit has a built-in, large-capacity battery with a 2A Type-C USB port. This allows for more prolonged use without charging and makes it super easy to recharge whenever needed.
You will love the compact design and the 0.69″ OLED screen of the GTX One, especially the adjustable power system.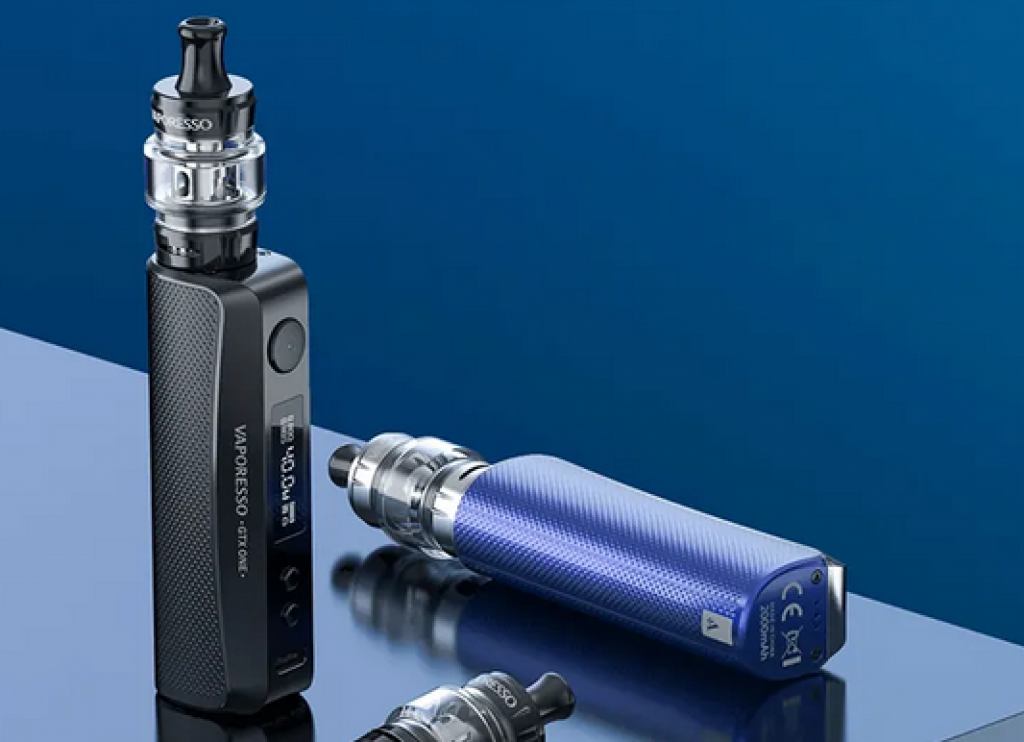 4 – Vaporesso – Target PM30
The Target PM30 is convenient while still providing the great flavour one seeks from a larger vaping unit. The built-in battery allows users to vape for the day before having to charge the unit. Type-C charging makes it easy and convenient to keep the vape ready for use.
Refilling is mess-free and easy to do. The unit has GTX coils and 3-level adjustable wattage.
The Target PM30 is portable and provides excellent flavour, making it the perfect product to enhance your style as well as your enjoyment of vaping.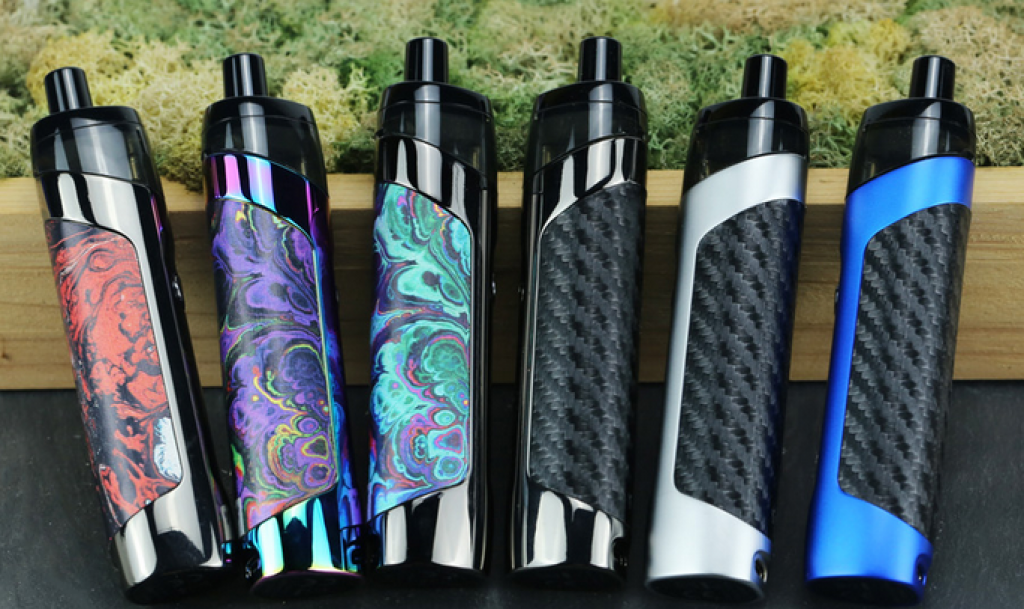 5 – Vaporesso XROS
If you're looking for a slightly smaller or less bulky vape, then the Vaporesso XROS is an excellent choice for any beginner.
With a sleek, compact design, the XROS is small enough that you can easily hold it between two fingers. Plus, it has an adjustable airflow setting, which is rare on smaller vapes of this size.
Regardless, the XROS is an excellent choice for anybody that wants a smaller vape device that will still provide a whole, well-rounded flavour delivery and clour thickness.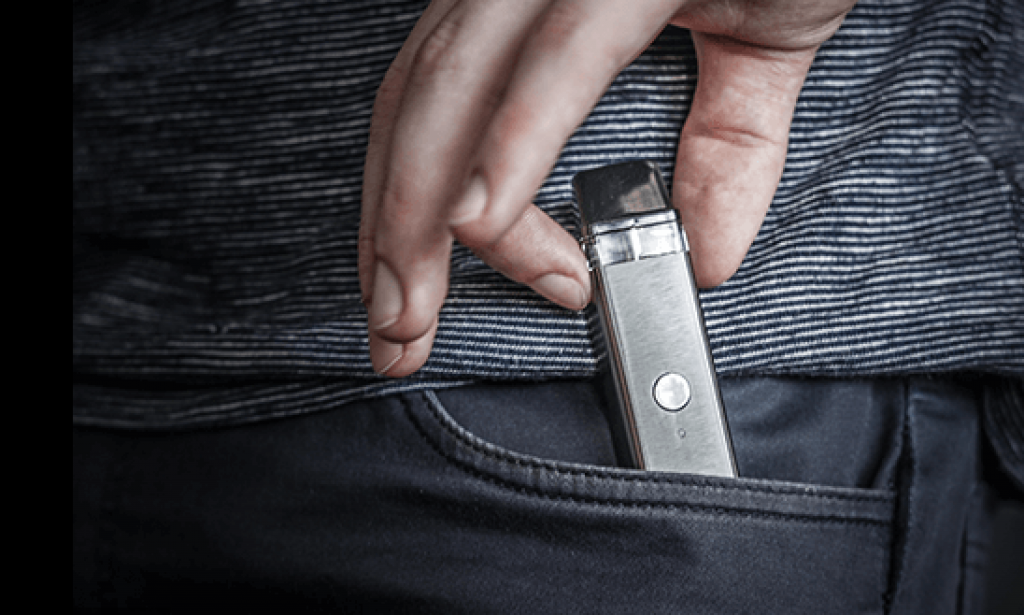 How To Choose The Best Starter Kit
As a beginner, it can be hard to know which starter kit from which brand will be best for you.
However, there are a few factors you'll want to keep in mind while shopping.
The style of vape you choose can have a significant impact on your experience with your device.
For instance, although more experienced vapers usually prefer mod-style devices with larger tanks, they tend to be slightly trickier to refill with e-juice and use.
These devices often have many different settings and features, which can also be overwhelming to an inexperienced vaper.
On the other hand, pod-style vapes are easy to use and generally don't have any settings to configure. All you'll need to do is insert your pod, and you're ready to go.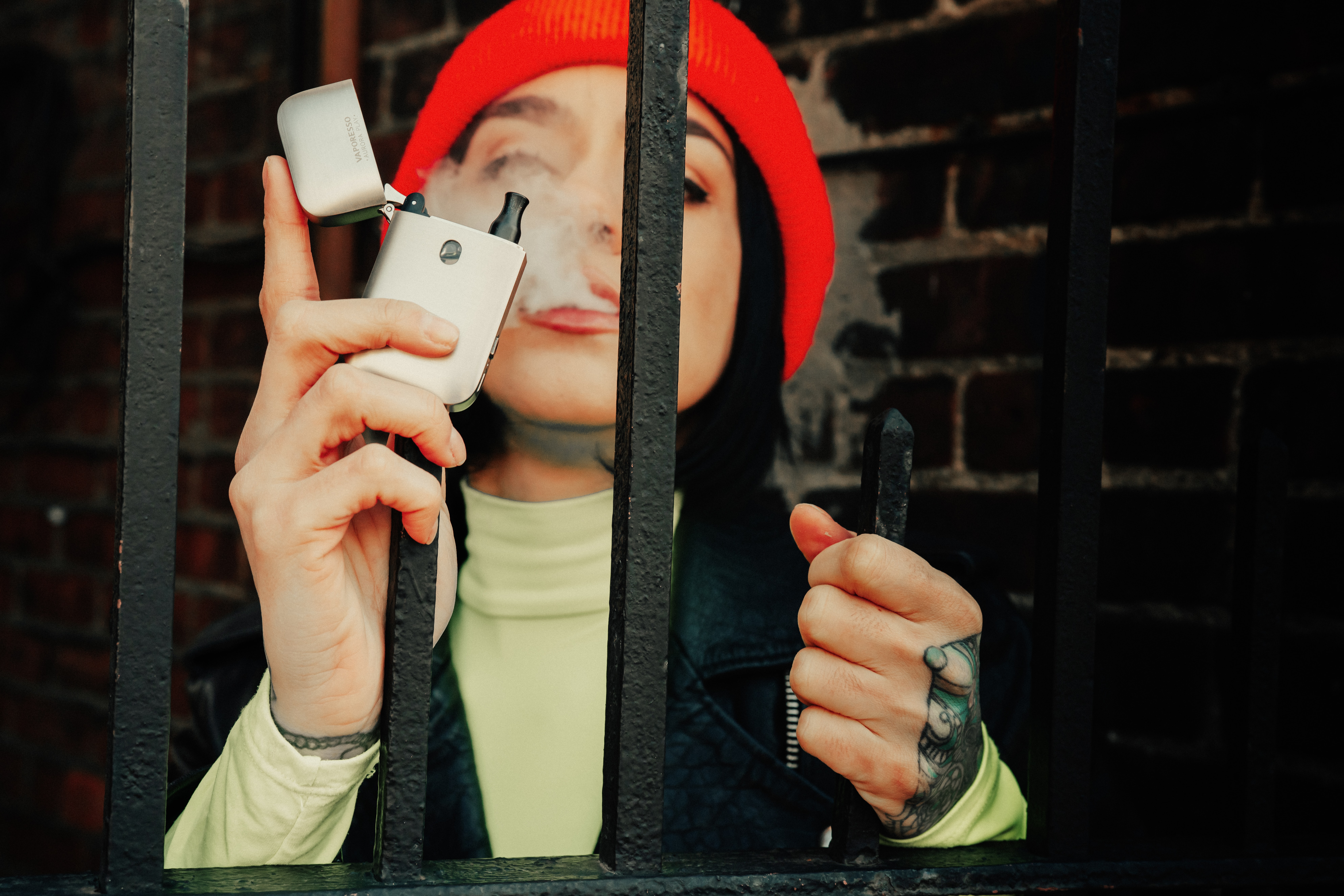 Getting Started With Vaping
While these are some of the best Vaporesso starter kits, it's essential to understand that many other brands and starter kits are available on the market.
While Vaporesso is a well-known and reputable brand, that doesn't mean that their products will be right for you.
So make sure that you shop around! Read as many product reviews and user testimonials as you can.
And then, you'll be in a much better place to choose a starter kit that's right for your specific needs!