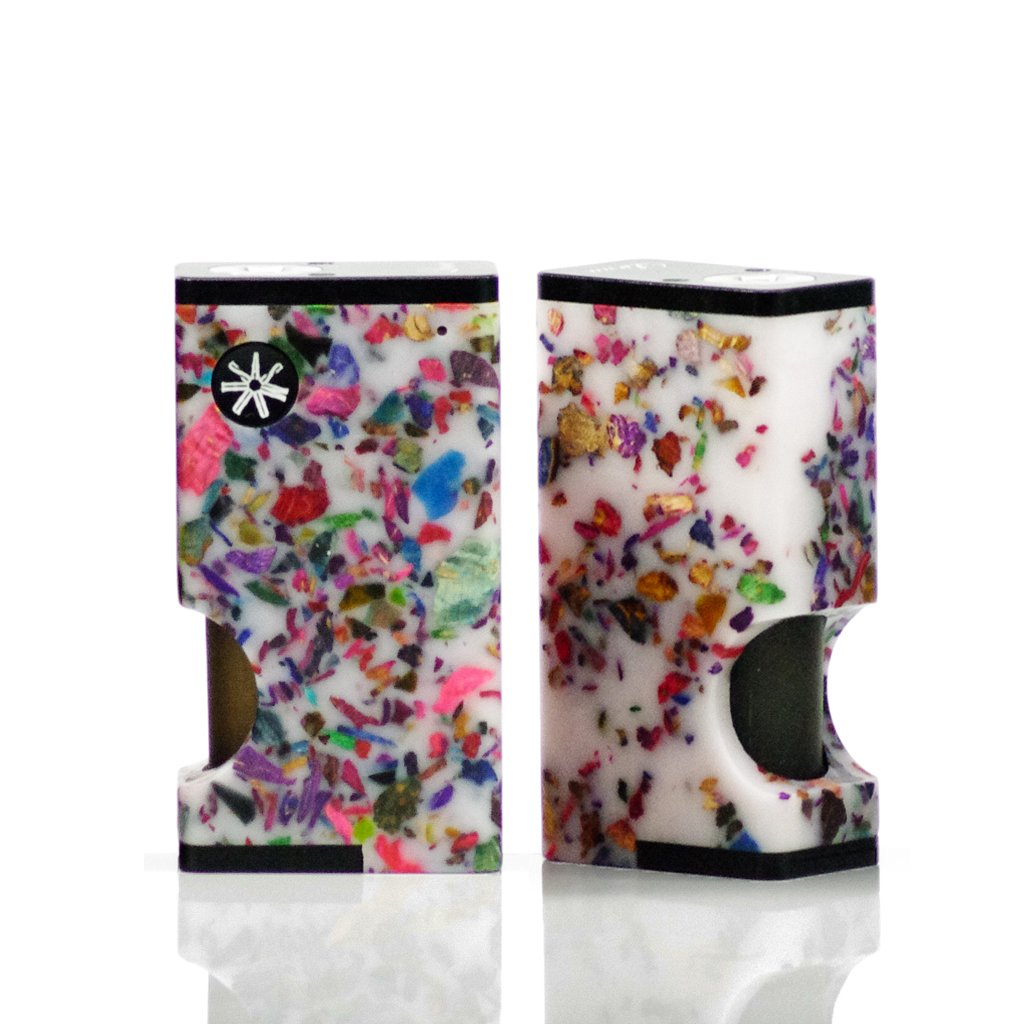 Product Description
The asMODus Pumper is a stylish mechanical vape mod. It is technically an adaptation of the Spruzza and the Luna. The body of the mod resembles the body of the Luna form factor, while the squonk bottle used in this mod is derived from the Spruzza. The only difference in the body is that it is more rounded, which makes it more ergonomic. You can easily fire it with your index finger or thumb.
This mod is black in color and is made from high-grade stainless steel and luxurious Stabilized wood. It's incredibly lightweight and fairly compact as well. The button on this unit features the asMODus wheel logo. It's recessed to prevent the user from auto firing the mod.
This unit comes with a built-in 8ml squonk bottle. It provides you with10 seconds cut-off, negative polarity protection, low voltage protection, atomizer short protection, and overheat protection. This device requires a single 20700 or 21700 battery, which does not come with the box.It features a standard 510 threading connection and a spring-loaded firing button.
Here are the dimensions of the product:
Height: 89 mm
Depth: 28 mm
Width: 50 mm
Product Weight: 142 g
Pros and Cons of asMODus Pumper-20/21 Squonk Mechanical Vape Mod
Here are some pros and cons of asMODus Pumper-20/21 Squonk mechanical vape mod:
Pros
This mod provides you with wonderful hits for a dynamic vaping experience.
It's exceptionally sturdy and well-made. It is built to last for a long time.
It has a stylish, unbeatable look.
The squonk bottle is quite large and offers a great capacity to hold 8ml juice.
It provides you with various protective features.
It comes with an in-built squonk bottle, which is quite easy to use.
The mod has a huge slit on the side, which makes it easy to see the squonk bottle. This lets you know when you're about to run out of the e-juice.
It provides you with a powerful vaping experience.
Cons
The mod does not include batteries, which means you will have to buy them separately.
The bottle is a bit hard to refill.
It can be a bit challenging to remove the batteries.
The asMODus Pumper-20/21 Squonk mechanical vape mod is a stylish, dynamic mod. It provides you with plenty of amazing features that can prolong the life of your unit. It can also help you have an enjoyable, relaxed, and fun vaping experience.