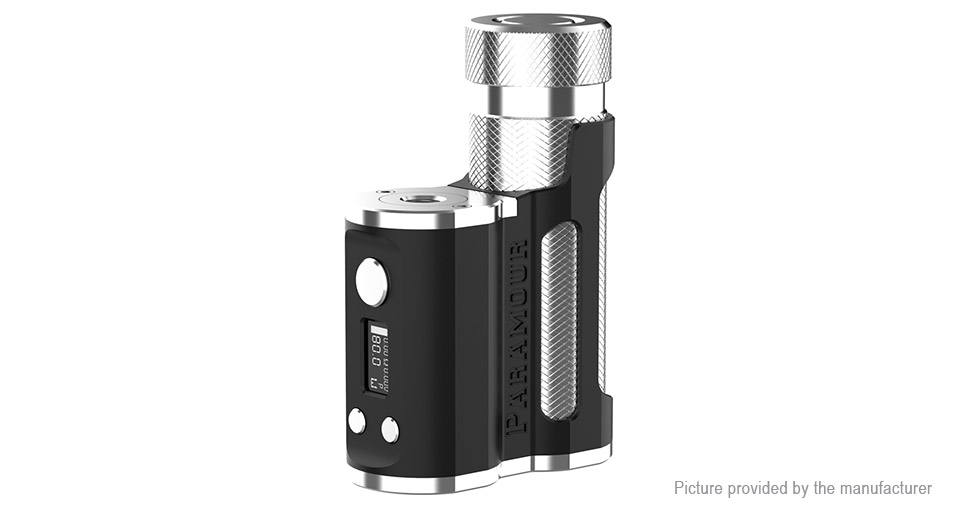 Product Description
The MECHLYFE Fallout Vape Mrjustright1 Paramour SBS vape mod has an 80W power output. It features variable wattage (VW), variable voltage (VV), and temperature control (TC). Thus, it allows you to tailor your vaping experience according to your needs. The versatility these three settings provide makes this device a great option for a wide range of users.
The device is compatible with a 21700, 20700, or 18650 Lithium-ion battery. The mod does not include a battery. Once you get one of these batteries, you can fast charge it using the USB Type-C charging port.
You can view the battery percentage and other useful vaping details on the OLED screen on the vape mod. The OLED panel offers much better brightness than regular LED display screens.
TheMECHLYFE Paramour mod has a stainless steel body with parts of aluminium. Therefore, it's sturdy and durable, preventing damage to the body and its contents within it. Some other features of this mod include a single-loaded 510 connection and compatibility with all atomizers 25mm or under.
Pros and Cons of MECHLYFE Paramour Vape Mod
Here is an overview of the pros and cons of the MECHLYFE Paramour vape mod:
Pros
With a stainless steel and aluminium body, the build quality on this mod is exceptional. It also feels great holding it with one hand with its relatively small size.
This mod supports fast charging via a USB Type-C charging port on the body.What's great about it is that it comes ready with a USB Type-C charging cable. This way, you won't have to purchase one for this specifically.
The vape mod has 8protection systems, including overheating protection, battery anti-reverse protection, short-circuit protection, open-circuit protection,overcharge protection, over-time protection, low battery warning, and over current protection systems.
It has a temperature control feature.
It has an adjustable wattage feature, with a range between 5W and 80W.
It also has an adjustable voltage feature, with a range between 0.5 and 8V.Many mods still do not have variable voltage.
The bright OLED display allows you to see all of your settings even when sitting under direct sunlight.
Cons
The mod has a bit of rattle on the up and down buttons, but they still feel firm and solid.
The vape mod does not include any of the battery types it supports. Considering this mod is a little more expensive than others like it, no battery is a shame. Therefore, you will have to spend more money to run the device.
TheMECHLYFE Paramour vape mod offers a lot for a reasonable price. With excellent build quality, fast-charging, an OLED display screen, and support for TC,VV, and VW, it's a mod anyone can enjoy.