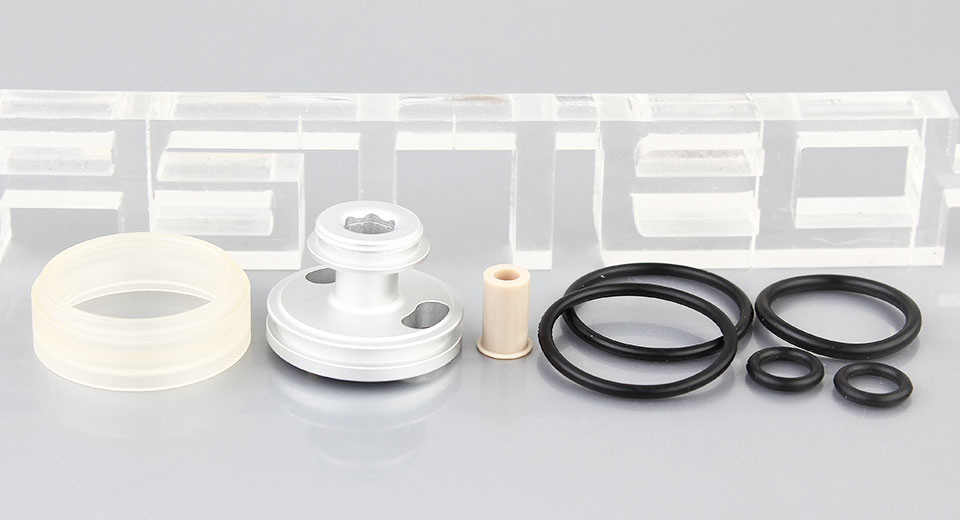 Product Description
The YFTK SQ Arise Styled RTA Replacement MTL 510 Drip Tip is a vape replacement part that you can use to make your vape work perfectly again. The drip tip is made primarily from POM with bits of stainless steel as well. POM is a type of plastic that has excellent dimensional stability, providing a solid fit. It's also stiff and has low surface friction, so it'll last a long time. Stainless steel, on the other hand, just adds to the replacement part's overall durability. The POM is completely black for a great neutral look.
The dimensions of this product are as follows:
Height: 21mm
Depth: 11mm
Width: 11mm
Product weight: 2.7g
This vape replacement part is a high-quality and affordable product. Therefore, it can make for a great replacement if your vape atomizer's drip trip starts to show signs of wear. This product works best for various types of MTL vape atomizers.
Pros and Cons of the YFTK MTL 510 Drip Tip Vape Replacement Part
Here is an overview of the pros and cons of the YFTK MTL 510 Drip Tip vape replacement part:
Pros
The replacement part is made from POM and stainless steel, both of which are durable. These materials are also damage-resistant, improving the longevity of your vape in the process. Therefore, you won't have to spend money on another drip tip replacementpart for some time after you install this one.
The vape replacement part is available at a competitive price. Thus, you just have to spend a bit of money to bring your vape atomizer to full functionality.
The black POM and stainless steel design can fit into any vape without ruining its aesthetic design.
Cons
The drip tip is a little larger than other drip tip replacement parts available in the market. That, coupled with the POM and stainless steel build, make the part quite heavy. Therefore, you will make your vape a lot heavier if you install this drip tip.The additional weight can make it more cumbersome to carry in your pocket and to hold in one hand. That said, if your vape already has a stainless steel drip tip, the weight will not change.
The YFTK MTL 510 Drip Tip vape replacement part is a high-quality product available at a market-competitive price. What's great about this part is the durable materials it's made from, providing it great sturdiness and longevity. However, the excellent build quality comes at the cost of being too heavy. Weighing at 2.7g, it can make your vape feel a lot heavier when you hold it in your hand. With all that said, this 510 drip tip is still an excellent product for the price you get it at.